Books to reignite your passion and joy for life and work.
Chakraji and Calm Callum
Chakraji and Relaxed Ravina
Chakraji and Peaceful Peter -
A trilogy of wellbeing books for adults and children
Hansa's three children's books are the tales of Childrens journeys to meet the magical Chakraji. The stories use imaginative storytelling, to help children articulate and manage stressful situations. It's ideal for parents wanting to introduce their children to mindfulness and stress relief techniques.
The books are the first three in the series of 6 Chakraji books. The series introduces a range of different mindfulness-based breathing, relaxation and positive affirmation techniques, to enable children to build a repertoire of coping skills that can enhance wellbeing and resilience throughout their lives.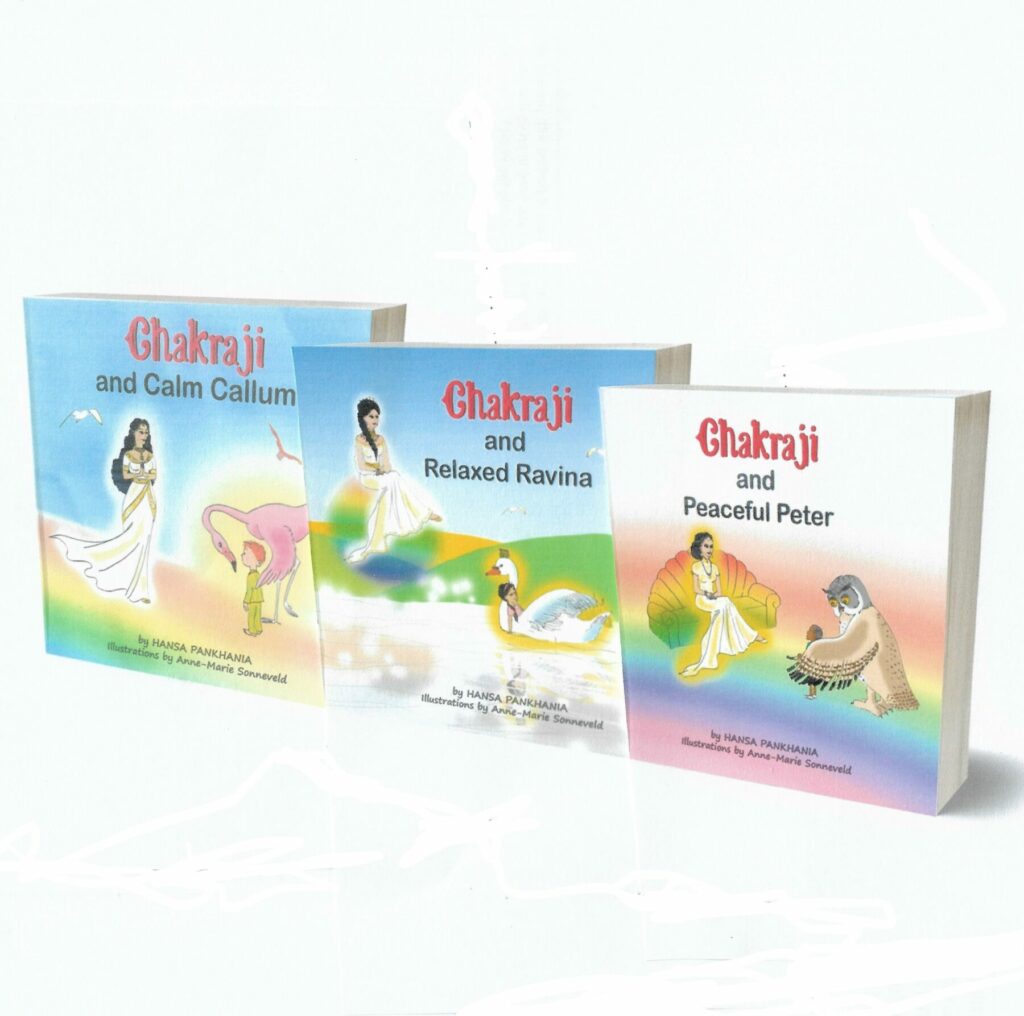 IGNITE YOUR JOY OF LIFE THROUGH BOOKS
Book launch videos for Hansa's Childrens books- helping children to build resilience using natural techniques.
On Wednesday 23rd June 2021, Hansa Pankhania launched her latest children's books. At the launch, she discussed her inspirations for writing and why she moved into writing children's books, plus you can hear extracts from both of her new stories.
Please enjoy the Launch on 30/11/2021 of STRESS TO SUCCESS IN 28 DAYS by Hansa Pankhania. The Wellbeing tools that are passed on in STRESS TO SUCCESS IN 28 DAYS will kickstart your journey, so you are brimming with energy and joy for life. You can get your copy here.
Stress to Success in 28 Days
The Wellbeing tools that are passed on in STRESS TO SUCCESS IN 28 DAYS will kickstart your journey, so you are brimming with energy and joy for life.
Many of these exercises should be taught in all schools, homes and businesses as they have a profound effect on mental, physical and spiritual health.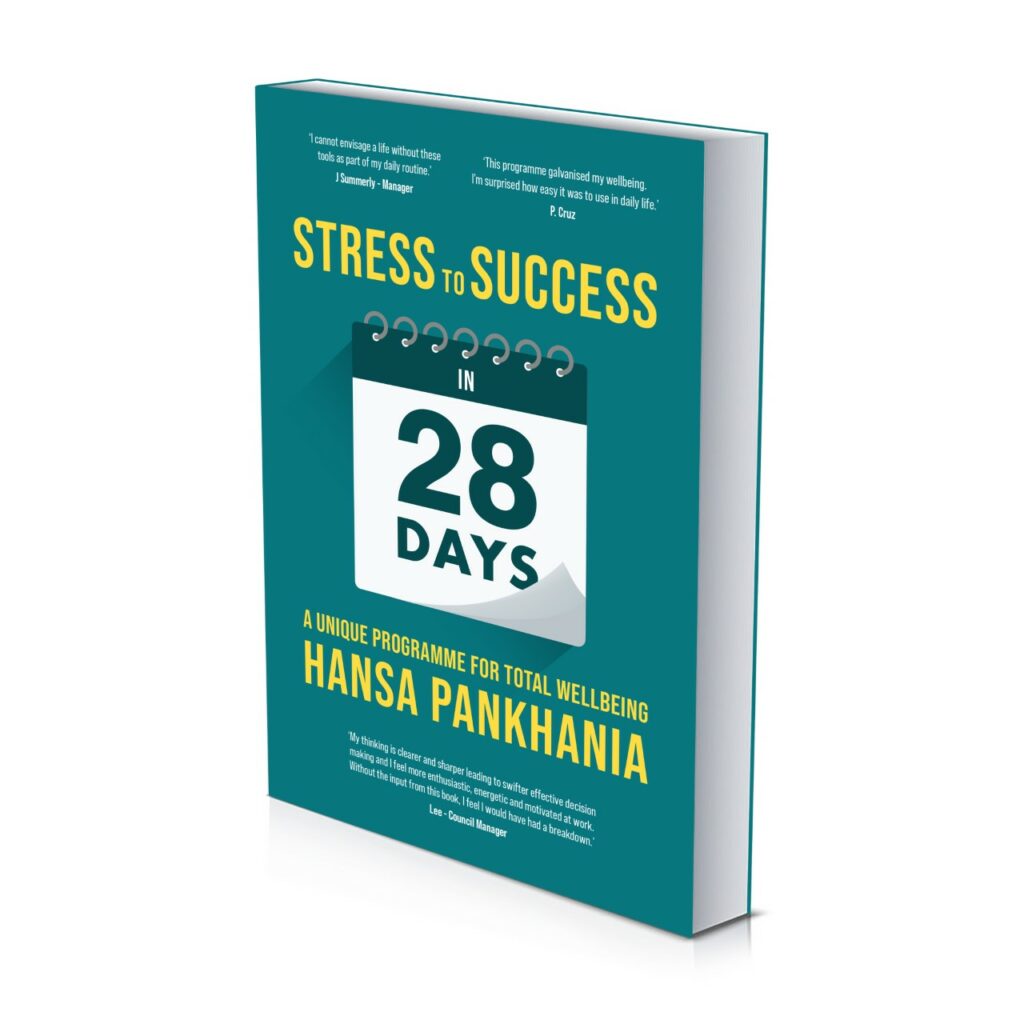 Stress to Success Stories
To inspire managers and employees to excel
Within the stories in her third book, she shares simple powerful techniques that will help you to live a stress free, healthy and energetic life, as well as encouraging corporate interventions that will optimise effectiveness and productivity within any business or institution.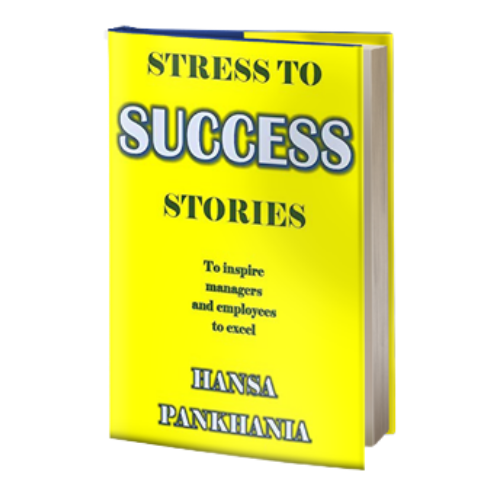 Five Inspirational Stories to overcome workplace stress
In her first book Hansa draws on her extensive experience of working as a Stress and Well-being Consultant with individuals and groups in private, public and voluntary sectors.  The stories are inspired by her day-to-day work and contain powerful messages and simple coping strategies in five different areas:  stress management, resilience building, anger management, mediation and change management.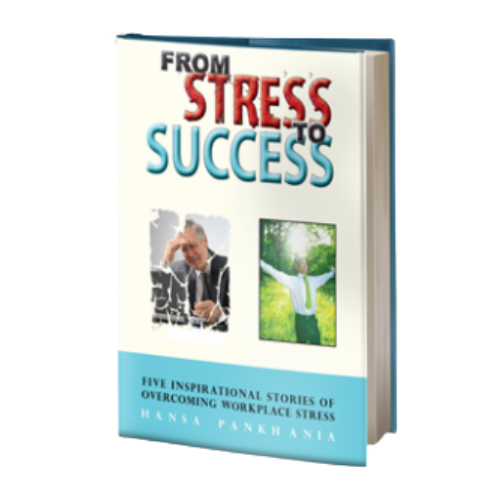 A soulful cultural and historical journey across three continents
In her memoir Hansa talks about the values, experiences, mindfulness principles and practices that have helped her to deal with the stressful times in her life and sustain wellbeing, resilience and direction in her life. The lessons learned and practices she adopts are from three continents from which her ancestors originate.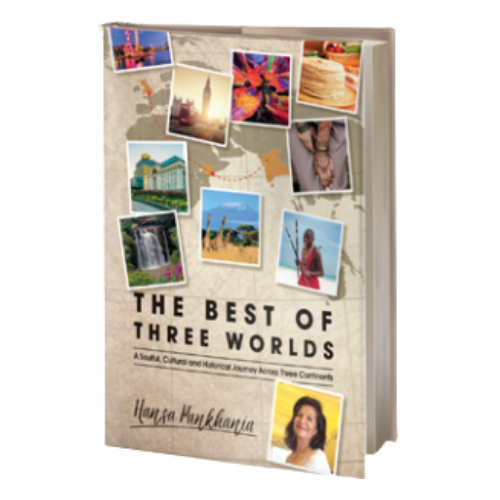 Coping in a Crisis – Our free digital book is here for all our clients and potential clients.
Managers Managing Mental Health and Wealth is complimentary  to managers who committ with us in saving costs lost through stress and mental health issues and love mindfulness based ways of improving their work culture and Corporate Resilience.
The techniques we promote in our books are a unique blend of mindfulness based Eastern and Western influences.
Aum Wellbeing Books came about from the desire to reach out to a wider audience. The books share scientifically proven mindfulness-based interventions, which have helped our clients to be stress free and successful.
The first book 'Stress to Success' was born when we wrote a successful outcome for a client as a case study . This was written honouring the confidentiality of the content and protecting the identity of the client. Several other similar case studies with positive outcomes featured in our newsletters.
One day, our Business Manager had a light bulb moment about collating these into a book. He researched the book publishing process and soon after it appeared on Amazon and other outlets.
Our second book was inspired by an intern who was researching stress management/wellbeing techniques. She gathered all the techniques we had used in our 20 year career.  That content was formatted into a 28 day programme for our clients and published as the next book.
Book three' Stress to Success stories' is intended as a sequel to the first book and materialised under similar circumstances.
The intention is that we will continue publishing more books. We are inspired daily by the work with our clients, whether it is on a one to one or organisation basis. The more they gain, the more we are passionate about sharing these stories. The more we want to reach out and carry on unleashing positive seismic changes……..
To keep up to date with our latest news and book releases, sign up to our newsletter here: